The Power of Mirrors: Home Elegance's Reflective Design Secrets
Have you ever walked into a room and felt an instant sense of spaciousness, light, and elegance? Chances are, mirrors played a significant role in creating that effect. Mirrors are not just functional objects for checking your appearance; they hold the power to transform your living spaces into stunning, visually appealing areas. In this article, we will delve into the world of reflective design secrets that mirrors bring to home elegance.
Enhancing Home Elegance with Mirrors:

Mirrors are an exceptional tool in interior design, capable of effortlessly enhancing the elegance of your home. By understanding their potential, you can unlock a world of creativity and style, giving your living spaces a remarkable transformation.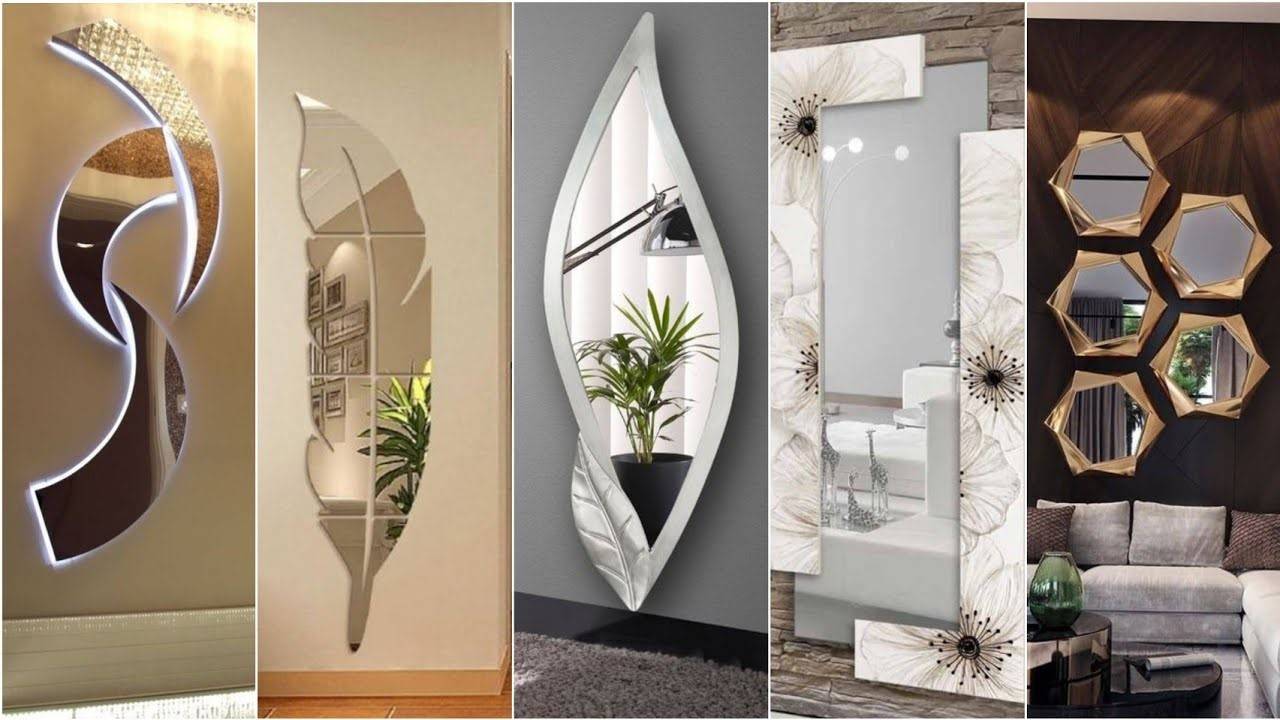 Creating Illusions: Making Small Spaces Feel Larger
Mirrors have an enchanting ability to visually expand a room. Placing a mirror strategically opposite a window reflects natural light, creating an illusion of depth and spaciousness. This technique is a favorite among designers for making small rooms feel more open and inviting.

Amplifying Natural Light: Brightening Your Interiors
Maximizing the use of natural light is a key aspect of interior design. Mirrors can serve as light multipliers, reflecting both natural and artificial light sources to brighten up even the darkest corners of your home.

Framing Artistry: Elevating Aesthetics with Decorative Mirrors
Decorative mirrors are like functional pieces of art. They come in various shapes and frames, adding personality and style to your walls while complementing your existing decor.

Strategic Placement: Guiding Focus and Flow
Mirrors can be used strategically to guide the flow of movement within a room. Placing mirrors in hallways and tight spaces can create a sense of continuity and harmony, helping you control the visual rhythm of your home.
Mirrored Furniture: A Touch of Luxury and Glamour
Incorporating mirrored furniture pieces can add a touch of luxury and glamour to your interiors. Mirrored dressers, coffee tables, and nightstands not only serve their functional purpose but also reflect the opulence of your design choices.

Mirrored Backsplashes: Kitchens That Shine
Mirrored backsplashes in kitchens are a contemporary trend that not only adds a touch of sophistication but also reflects the culinary delights prepared in your kitchen, creating a unique visual experience.
Bathroom Brilliance: Mirrors as Functional and Decorative Elements
Bathrooms are incomplete without mirrors. Besides their functional use, mirrors can visually expand a small bathroom, reflecting light and making the space appear more airy and spacious.

Reflecting Outdoor Views: Bringing Nature Inside
Placing mirrors to capture outdoor views is an ingenious way to bring nature inside your home. They not only connect your interior with the outside but also add a sense of serenity to your living spaces.
Mixing and Matching: Versatility in Decor Styles
Mirrors seamlessly blend with various decor styles, from traditional to modern. Their versatility allows you to experiment and mix different design elements to create a cohesive and visually appealing atmosphere.

Designing with Shapes: Geometric Mirror Patterns
Geometric patterns in mirrors can add a contemporary and artistic touch to your interiors. Whether it's a set of hexagonal mirrors or a complex geometric arrangement, these patterns create visual interest and depth.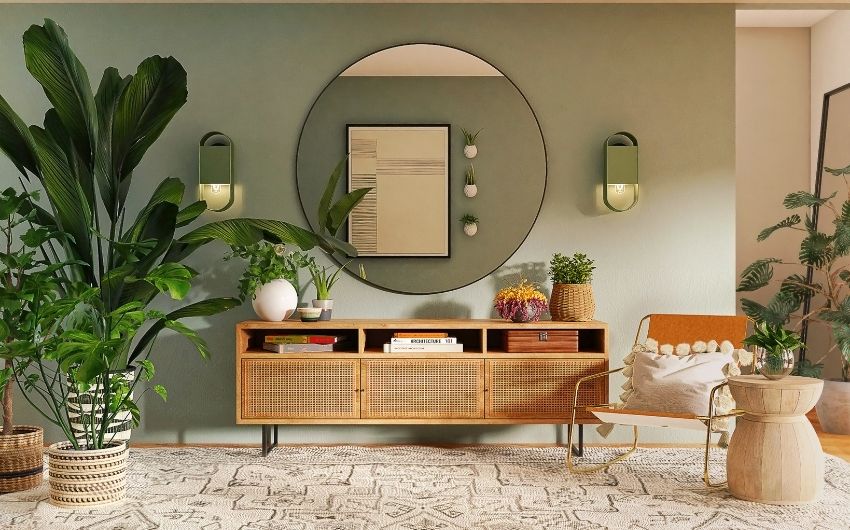 Customization and Uniqueness: Mirrors as Statement Pieces
Custom-made mirrors offer a unique opportunity to showcase your personal style. From intricate frames to unconventional shapes, these mirrors become captivating focal points in any room.
The Feng Shui Factor: Mirrors and Positive Energy
According to Feng Shui principles, mirrors can redirect energy flow and bring positive vibes to your home. Proper placement of mirrors can enhance the flow of chi, promoting harmony and balance.
Caring for Mirrors: Maintenance and Cleaning Tips
To maintain the elegance of your mirrors, regular care is essential. Simple cleaning techniques and proper maintenance ensure that your mirrors continue to enhance your home's aesthetics.

CONCLUSION:
Incorporating mirrors into your home's design goes beyond mere aesthetics. It's about creating an atmosphere that radiates light, space, and elegance. With their transformative power, mirrors hold the key to making your living spaces truly extraordinary.